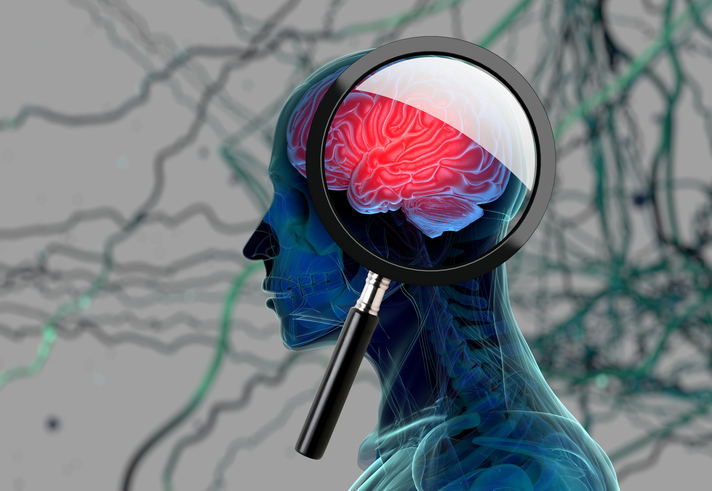 Is Alzheimers Really Type 3 Diabetes?
Recent research has shown that Alzheimer's may be a metabolic disease, more influenced by diet than genetics. Consider how Type 2 Diabetes causes the cells in the body to stop absorbing glucose from the blood. This condition is known as insulin resistance. With Type 3 diabetes, insulin resistance is occurring in the brain.
The Research Says…
The research by neuropathologist Suzanne M. de la Monte, a MD at Brown University, showed the connection between insufficient insulin supply, and Alzheimer's symptoms. An experiment was performed on rats, where the insulin supply to their brains was blocked. The result? Neurodegeneration like in Alzheimer's patients. Also interesting to note, is that the insulin blocker used was very similar to nitrites, which are used in processed foods like deli meats.
Now, when eating a diet which is high in fat, the effects of the nitrites on neurodegeneration is increased. De la Monte wrote that Alzheimer's has all of the symptoms of diabetes mellitus, only they are all occurring in the brain. This research does not stand alone. Another psychologist Margaret Gatz, PhD, also noted that diabetes is an important risk factor for Alzheimer's. She notes that diet and exercise influence the risk of dementia notably.
With this research in mind, what preventative steps should be taken in regards to diet?
Reduce Meat Intake
Maintaining a healthy diet is about balance and quality. Your body needs a variety of vitamins and nutrients from all of the food groups. Eating too much meat, and not enough fruits and vegetables, is a common dietary issue. By paying attention to portion size, and eating less meats, your cells will be healthier. Additionally, it is important to eat meat that does not contain high amounts of fat and meats without any nitrites added for preservation. This is key in prevention of Alzheimer's development according to De La Monte's research.
Keep Blood Sugar Levels Stable
Since insulin resistance is directly related to your brain's ability to process glucose, blood sugar levels have a key role in the onset of dementia. If you eat sugar excessively, your body responds by creating more insulin in order to process it. This causes insulin resistance over time. To maintain a stable blood sugar level, it is important to eat whole, natural foods. Anything processed, disrupts the natural balance. Big offenders to avoid include refined sugar and processed flour products like candy bars, white bread, enriched flour noodles and juice mixes.
Cook at Home
Cooking your meals at home can help you to make healthy diet choices more easily. You can eat a variety of fresh foods and avoid tempting processed foods and fast food that are high in sugar and trans fat. As a bonus, it also tends to be much cheaper. It doesn't have to be boring either! Look up new recipes and experiment with your favorite flavors. Remember when eating out, restaurants are in the business of making profits, not preserving health. The ingredients have to be what are most profitable for them, which are often not the whole, short shelf-life, foods which are most beneficial.
Maintain a Balanced Weight
Lastly, everyone has a different healthy weight. It is important to know yours and keep it in balance. Slow weight gain over time, can add up to unhealthy obesity later on. Obesity is a high risk factor for diabetes. If you eat right and get exercise regularly, it will be easier to maintain a balanced weight and keep a healthy metabolism. This will not only help prevent the onset of Alzheimer's, but a wide variety of other age related conditions as well.
With the recent findings, it is more important to understand how what you eat affects your health. Particularly in regards to the devastating condition of Alzheimer's, it is exciting to uncover potential causes which improve the chance of prevention. Although Alzheimer's has not been conclusively named Type 3 Diabetes, there is sufficient evidence to suggest that maintaining a healthy diet and balanced blood sugar level, is helpful for ensuring a long and healthy life.
---
CONTACT US